The Arc @ Inauguration
Maureen Cronin, Matt Stinner, and Ashlinn Masland-Sarani represented The Arc of Pennsylvania at Governor Wolf's Inauguration on January 20, 2015. The Arc of Pennsylvania is committed to working with Governor Wolf's administration to improve the lives of Pennsylvanians with disabilities.
---
Useful Links
Advocacy and Policy Day 2015
Advocacy and Policy Days is our yearly conference at The Arc of PA, and it's a great way to learn and get involved with our work. We'd love to see you there. Please click the link for more information!
---
Donate Today and Make a Difference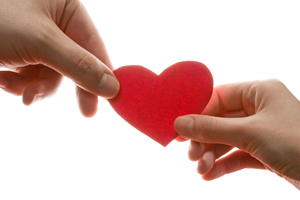 Donate to The Arc of Pennsylvania and be part of our work. Your gift of any amount supports advocacy on behalf of people with disabilites. Join us as we support the rights of people with disabilities to employment, education, and community living.
What's Happening at the Arc?
Selfies Put a Face on the I Want to Work Campaign
The I Want to Work Campaign, of which The Arc is a partner, is leading a selfie campaign the week of Oct. 20. The idea is for youth still in high school to schedule appointments with their legislator(s) and pose with their legislators holding the I Want to Work poster. Pictures can then be posted on Facebook and other social media outlets. This campaign is to gather support for additional funding in HB 2045 for students to have OVR support while still in school so that they can have part time jobs just as students without disabilities. These part time jobs lead to full employment after graduation.
The Arc of Pennsylvania will be joining Secretary Beverly Mackereth at the Capitol on October 23 for selfies. Click here for more information about getting involved with I Want to Work.